During the COVID-19 quarantine period the PSAR Offices and Store are open by appointment only.
We cannot allow visitors to walk into the offices at this time.
Steps to order and pick-up products from our offices/stores:
1) Call: (619) 421-7811, (619) 579-0333 or (858) 286-6080
2) Purchase your item over the phone and set a pick-up time (remember to make clear which location you will be coming to)
3) Come to pick-up your item which will be waiting for you by the door. Please wear a mask.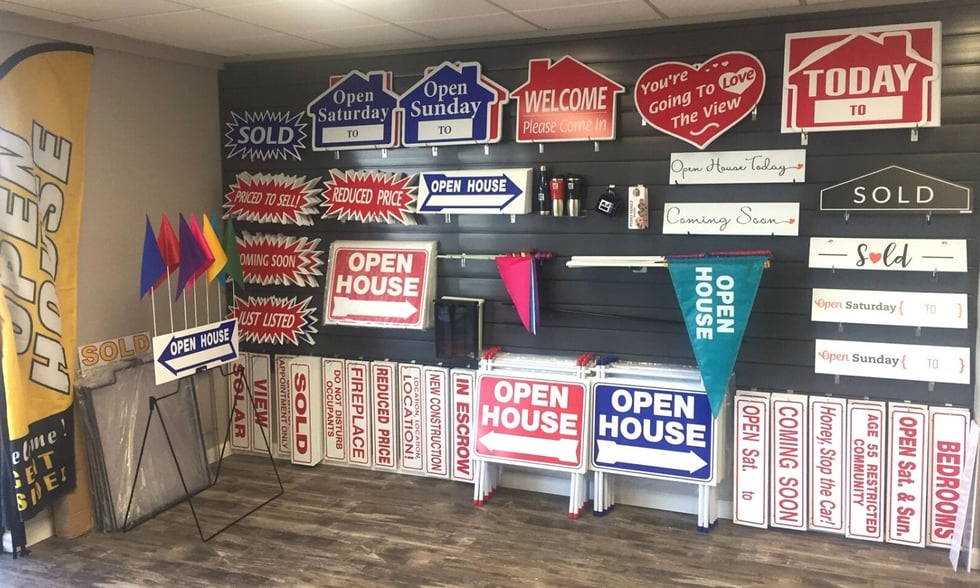 Most Popular Products
(We have many more products not listed or shown - just ask)
Member-Prices
Starburst corrugated signs
various text available
$4.50

Laminated 'Sanitize/Mask' Signs

Door Hangers

$1.25

$0.75

Heart Shaped corrugated signs
various text available
$5.50
Sentrilock Box (refurbished)
$59.00
Large Riders
various text available
$4.95
Sentrilock Box Bluetooth
$139.00
Medium Riders
various text available
$2.25
Sentrilock Silver Box (refurbished)
$59.00
Metal A-Frames
$18.50
Supra Lockbox


$130.00
Flyer Holder Box
$12.00

Hottie Xtreme (cell signal booster)

$42.99
Shoe Covers (5 pair / pack)
$3.00
Open House (house shaped) signs
$5.50
Shoe Cover Holder
(various colors)
$12.00
Open House with PVC stand
$27.00
Combination lock Box
$15.99
3 Foot Flags (various colors)
$15.50
Silver Vault Combo Lock Box
$27.99
Black Vault Combo Lock Box
$20.00
Store and Office Locations
CENTRAL SERVICE CENTER

4340 Genesee Ave. #203
San Diego, CA 92117

(858) 286-6080
(619) 421-0087
support@psar.org
location

EAST COUNTY SERVICE CENTER

1150 Broadway
El Cajon, CA 92021

(619) 579-0333
(619) 421-0087
support@psar.org
location

SOUTH COUNTY SERVICE CENTER

880 Canarios Ct. #100
Chula Vista, CA 91910

(619) 421-7811
(619) 421-0087
support@psar.org
location