San Diego County Local Area Disclosure
Two of california's largest REALTOR associations now provide this san Diego County Local Area disclosures at no cost for all realtors® listing property in San diego county.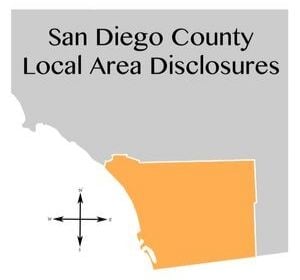 In an effort to educate home buyers and create transparency in real estate transactions, San Diego County's Pacific Southwest Association of REALTORS® and North San Diego County Association of REALTORS® have collaborated with San Diego County Brokers and Legal Counsel to provide these disclosures for all REALTORS® to utilize. This form will be updated at least annually. Please send suggestions and feedback to support@psar.org and include your contact information.
REALTORS® may add brokerage information to this form.
Form may be uploaded to agent and Broker Ziplogix, zipForm Accounts.
PSAR and NSDCAR will update this form annually - users must check back here regularly for updated information.
The Pacific Southwest Association of REALTORS and North San Diego County Association of REALTORS released the updated 2023 Local Area Disclosure for San Diego County. The updated document can be found below.
This is an accurate and valuable tool. If important information is found to be missing from these disclosures, please email
lad@psar.org
. Attaching backup documentation is helpful. This was created by brokers and counsel who went through much thought and deliberation. It will be updated regularly when relevant accurate information comes to light. The information on this form is for informational purposes only and all information should be verified.