September 2017
(

Click HERE to visit the City's Calendar)                           



Day in the Life of an Animal Care Specialist
Chula Vista's Animal Care Facility (ACF) provides animal control and shelter services for the cities of Chula Vista, National City and Lemon Grove with an extremely dedicated and competent staff. One of those staff members is Eileen Akers-Howard, who has been with the facility for 17 years. Prior to her being hired as an Animal Care Specialist, Eileen volunteered at the shelter. That's how much she loves the animals! On a recent ride-along, we visited the ACF during one of the free bi-monthly spay/neuter clinics where Eileen processes
registrations.
The spay/neuter services are offered to low income families from Chula Vista, National City or Lemon Grove at no cost (proof of income eligibility required.) Low cost spay/neuter services also are offered to those who do not qualify for the free low income surgery. On this day, 20 pet owners and their pets were waiting prior to the 
8 a.m.
 start time. Dog owners are offered the option to have their dog microchipped and licensed at a bundled rate of $30 (regular fee is $50) as well as receive a rabies shot while they are on site for the spay/neuter service. Once the pet is checked in, he is weighed, given an ACF leash and a name tag, checked for any medical issues, and administered sedation. Then the pets are taken to the spay/neuter shuttle which also serves as a mobile adoption shuttle at special events. Pet patients are operated on from large to small with everyone available for pick up by 
2:30 p.m.
 the same day. All pet owners are given post-care instructions, educated about immunizations and told of any health problems noted. They are also given the doctor's cell phone number in case there is any issues during the first 48 hours post-surgery.

For ten years, Eileen has served as the ACF's safety coordinator planning evacuations if they are needed, as well as the foster coordinator for the past 12 years. During our visit, ten foster rabbits were returned to the ACF from their foster home as they are now old enough for adoption. All foster pets are spayed/neutered prior to being placed for adoption. Currently, 30 pets are in foster parent homes while they mature to adoption age. Some kittens must be bottle fed every 2-4 hours and foster parents are always needed and appreciated. To properly nurture these babies, Eileen enlists volunteer foster parents who have the time and compassion to help. She also works with the medical department ensuring that all of the animals are healthy and that their medical needs are met.

When asked what her favorite part of her job is, Eileen said, "Definitely the animals. I get to make a difference in the lives of the animals and in the people who adopt them." After a brief pause, she added, "I've never NOT wanted to come to work. These days the shelter has one of the best teams of employees ever, so the animals and people I work with have done that for me." Now that is truly a devoted and passionate employee!
To learn more about the Chula Vista Animal Care Facility, go to the 
website
. Monetary donations are always welcomed to help support the free spay/neuter shuttle and your old towels are great for use in the kennels. Visit the shelter at 130 Beyer Way Tuesday-
Friday
 from 
10 a.m. to 5 p.m.
 and Saturday from 
10 a.m. to 4 p.m.
 Eileen would be thrilled to have you adopt one of her furry friends as your new family member.

Measure P Funds New Dispatch System
Technology is ever-changing but the Chula Vista Police Department (CVPD) Dispatch was using a 20 year-old Computer Aided Dispatch (CAD) system. Now with monies from Measure P, the ten-year sales tax measure, a new PremierOne CAD system has been installed. "The CAD is a critical component of the 9-1-1 emergency service delivery," said Lieutenant Phil Collum, manager for CVPD's 9-1-1 Communications Center, "With this new system we can better serve our community."
Features of the new $1.4 million CAD system include GPS positioning of patrol personnel ensuring the closest units are dispatched to emergency calls; turn-by-turn navigation showing officers the quickest route to a call;
detailed mapping with GPS technologies and real-time remote monitoring; a modern platform capable of interfacing with portable devices such as tablets and smartphones; and improved capabilities on each officer's mobile data computer and soon, on their City smartphones.

While the new system comes with more monitors for Police Dispatchers to view, the system is a much welcomed change. One of the seven monitors at each dispatch station is a GPS map that pops up the location with an icon of a telephone when a 9-1-1 call comes in. Then when officers are driving to the location, an icon of a police car indicates their route. It's similar to a video game but all in real time with real 9-1-1 emergencies. Police Dispatcher Marlene Bragg, a 20-year CVPD employee, said, "This new system is so much better. It allows us to see where our officers are at all times enabling us to reassure the caller that help is on the way."
In addition, this CAD system assigns incident numbers automatically allowing dispatchers and officers easy access to find an incident number when needed for reports and follow-up. More information on Measure P can be found on the 
website
.

Library Unveils Smart City Education Center
A new "smart city" learning space and curriculum were recently unveiled at the Chula Vista Civic Center Branch library near the Innovation Station. Colorful, comic-book style murals and interactive elements decorate the walls of "Smart City." Students visiting the area will learn about solar panels, wind turbines, electric vehicles and energy lingo such as "peak demand." 
The program also includes a Monopoly-like board game, entitled ElectriCity, that rewards students for making good choices to save energy. Also included is a standards-based curriculum to help teachers share the science of energy, from power generation to distribution to measurement.

Other murals show Chula Vista City Hall and sections of Third Avenue including a selfie station with the iconic Third Avenue gateway sign. The program is the first of its kind in the region and is the result of a collaboration between the City, San Diego Gas & Electric and the Chula Vista Elementary School District.


Fall Camp Registration Open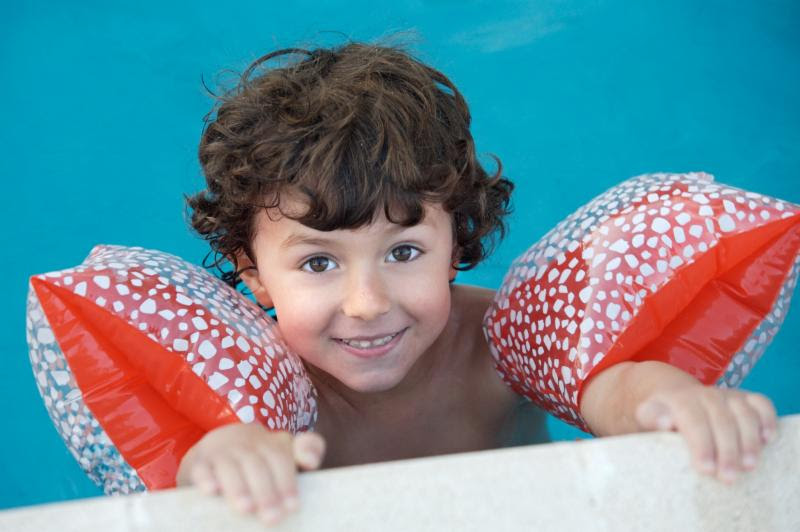 While some students are just beginning their school year, Chula Vista public schools are about to start their fall break. In anticipation of the two-week break scheduled September 18-
October 1
, our Recreation Department has planned some entertaining and fun fall camps.
Parkway Community Center
 at 373 Park Way will host Fun with Cooking Camp, Basketball Camp, Sports Camp, and Adventure Camp. 
Loma Verde Aquatic Center
, 1420 Loma Lane, is having an Aquaventure all-day water filled camp. 
Montevalle Community Center
, located at 840 Duncan Ranch Road, will have Basketball Camp, Multi-Sport Camp, Art and Cooking Camp, and Skateboarding Camp. 
Loma Verde Recreation Center
at 1420 Loma Lane has two full week fall camps that include swimming, sports, arts and crafts and games. 
Veterans Recreation Center
, 785 East Palomar, will feature an Art and Cooking Camp. 
Check the complete schedule
 for details and to register.

Did you know...
...the 
Chula Vista Fire Department
 (CVFD) has sent eight staff to assist with the devastating 
Hurricane Harvey
 in Texas. The following personnel have been called up as of press time (Sept. 5): Technical Specialist Harry Muns, FEMA Operations Section Chief Jeff Peters, City Paramedic Tiffani Czapinksi, Heavy Rigging Specialist Chris 
Manroe and Rescue Specialists Francisco Soto and Brad Carlin, search dog Haley and her handler, Linda D'Orsi. So far, 6,453 rescues and saves have occurred by the 1,500 FEMA personnel on scene. Our thoughts are with them and all of the people affected by the disaster. In addition, CVFD has continued to provide mutual aid resources throughout the hot, never-ending fire season. Let's hope we never have to be on the receiving end of this mutual aid agreement.

...Lynn France, Sustainability Manager for the City, has been named Recycler of the Year by the California Resource Recovery Association, the state's recycling association. France has served over 30 years in the recycling and solid waste management industry, spending the last 14 of those years with the City of Chula Vista. She has coordinated integration of the City's programs and plans for energy and water conservation, materials management (trash and recycling) and climate action. France also has created and implemented nationally recognized programs such as the single-stream curbside recycling program and innovative programs such as Chula Vista's Clean Business program. Way to go "Recyc-Lynn!"
... Chula Vista covers 52 square miles with 452 centerline miles of paved roadways and 855 linear miles of sidewalks. Currently, the City is conducting work for a 
Pedestrian Connectivity Plan
 which involves inspecting and evaluating the City's sidewalks, pedestrian ramps and intersection crossings. This spring, Segways were used in Chula Vista to inspect all of the City's sidewalks and surrounding areas. To help set priorities for future work, Chula Vista residents are invited to provide their input on a brief survey. The survey is available now through 
October 9, 2017
, and is available in English and Spanish. Go to the 
webpage to participate
.
...
Kindergarten Boot Camp
 for ages 4 and 5 is offered at the 
Civic Center Branch
September 18-29
 and at the 
South Chula Vista Branch
Sept. 25-29
. Class is held from 10:30 a.m. to noon and registration via email begins September 5.

...while most of us can enjoy a holiday off, there are many others who must work on holidays. These include our first responders from the Chula Vista Fire Department. As an appreciation for their efforts, the Olive Gardenin Chula Vista provided lunch on Labor Day to the 39 fire personnel on duty that day. This is the 15th year the Olive Garden has delivered lunch to those fire staff on duty on Labor Day as a means of saying, "thank you to CVFD." The Fire Department wants to thank you, Olive Garden!  Pass the breadsticks, please!
...the 
Chula Vista Police Department Senior Volunteer Patrol
 (SVP) was established in 1994 and is composed of trained, uniformed volunteers, 50 years of age and older. Members perform such services as commercial district foot patrols, vehicle abatement, handicapped parking enforcement, and traffic control. Senior Volunteer members also assist with crime prevention programs and special events. Two special services offered by the SVP are the You Are Not Alone (YANA) program and Vacation 
Checks. YANA is designed as an outreach program for disabled or senior citizens who live alone. Members of the SVP program check on the welfare of YANA participants with personal phone calls or visits at their home on a regular basis. This service is provided free of charge for residents who live in Chula Vista. Vacation checks are for City residents who will be out of town and do not have anyone staying in their home while away. There is no fee for this service and the resident can utilize the service for up to 90 days. This free service includes checking that doors and windows are shut and locked but does not include feeding pets, watering plants, etc. For more information or to sign up to be a member of the SVP, call (619) 476-2417.
...last month, the county-wide 
Clear the Shelters day
 was a big success at the Chula Vista Animal Care Facility (ACF). New homes were provided to 75 animals: 24 dogs, 48 cats, two chickens and one snake! Are you still looking for a new "study buddy" this school year? The ACF has a September back to-school special with adoption fees as follows: Dogs $50, Adult cats $25 and Kittens $50. Stop by and find your new family member soon at 130 Beyer Way, Tuesday-
Friday
 from 
10 a.m. to 5 p.m.
 and Saturday from 
10 a.m. to 4 p.m.
...the community-wide reading program, 
KPBS One Book, One San Diego
 is a partnership of local libraries, schools and universities. This year's selection is "The Sandcastle Girls," by best-selling author Chris Bohjalian. Related 
events and author visits
 are planned throughout the county.
...
Chula Vista's CERT (Citizens Emergency Response Team)
 and the Fire Safe Council are offering Chula Vista residents free classes to help you prepare for potential emergencies. All classes have limited seating and early registration is recommended. A two-day 
Mental Health First Aid 
course is offered 
Monday, September 11 and 18
, from 
6 to 10 p.m.
 Participants must attend both days to receive certification. Graduates will learn valuable tools to respond to psychiatric emergencies until professional help arrives. The curriculum is designed to improve people's mental health literacy. This class will be held in the Chula Vista Council Chambers located at 276 Fourth Avenue. Registration has been extended to noon on September 8 to accommodate a larger group of participants. On 
October 7
, the Chula Vista Fire Safe Council, in partnership with the Fire Safe Council of San Diego County and the Resources Conservation District of Greater San Diego County, will offer a 
Wildland Urban Interface workshop
. Focusing on fire prevention and fire behavior education in Chula Vista, this is a one day in-depth course where community members will learn the principals used by firefighters in suppression of a wildland fire and/or protecting structures in the Wildland Urban Interface. Do you know how to turn off your gas meter if there were an emergency? Can you use a fire extinguisher? Residents of Chula Vista can learn these skills at the 
FAME - First Aid, utility Meters and fire Extinguisher class
 - on 
Thursday, October 19
. From 
6 to 8 p.m.
, participants will learn how to safely turn off a gas meter, how to administer basic first aid, and how to use a fire extinguisher and receive one for free! These two classes will be held at Fire Station 4, 850 Paseo Ranchero.
...all southbound lanes at the 
San Ysidro Port of Entry (POE) will be closed
 for 57 hours as the U.S. General Services Administration begins the final phase of the POE expansion. Beginning at 3 a.m. on 
Saturday, September 23
, southbound Interstate 5 and Interstate 805 will be closed at their intersections with State Route 905. The lanes will reopen on 
Monday, September 25 at noon
. The closure is necessary to safely remove a large canopy that covers all southbound lanes of the I-5 as part of the $741 million expansion project. Traffic will be diverted to the smaller Otay Mesa border crossing and is expected to be heavy. Please plan accordingly. 
Visit the website
 for more information.

...it's library card sign-up month! Stop by any of our three library branches and get your free card today! Visit the Civic Center Branch at 365 F Street, South Branch at 389 Orange Avenue or the Otay Ranch Branch at the Otay Ranch Town Center near the food court.
...
swimming lessons
 are available now through November at Parkway Aquatic Center and Loma Verde Aquatic Center. Both pools offer evening lessons on weekdays, morning lessons on Saturdays, and morning and evening lessons at both locations during fall school break. Check out the other classes offered during fall break such as the free Aqua Fun to Be Fit for students ages 9-14, Lifeguard Training for ages 15 and up, and open/recreational swim for the entire family.
...
business owners in Chula Vista
 have been informed that there will be a change in dialing telephone numbers in the near future. To accommodate the growing need for telephone numbers in California, the boundary between the 619 and 858 area codes will be eliminated so that both area codes will serve the same geographic region and telephone numbers from either area code will be assigned throughout the newly combined region. Customers do not need to change their existing area code, just the dialing procedure for local calls. The new procedure goes into effect 
November 11, 2017
 with a grace period through 
May 19, 2018
. After that date, seven-digit calls will not be completed. 
Check the California Public Utilities Commission website
 for more details.
...if you're stuck in traffic and someone is waiting for you, you can get there faster with 
FasTrak
 on the 
South Bay Expressway
! 
FasTrak
 customers always pay the lowest toll and save up to 80 percent compared to drivers who pay their toll with cash or credit card. Members travel non-stop through the FasTrak lanes on South Bay Expressway and can earn toll credits through exclusive FasTrak promotions. Get $5 in free tolls when you 
sign up today
. 
...save the date of 
Saturday, October 21
, for the annual 
Beautify Chula Vista
 clean-up day from 
8:30 a.m.
 to noon! There are two sites to choose from: Rice Canyon and Otay Recreation Center area. 
Pre-registration
 is required and opens September 5.
...looking for a change of pace in your eating choices? Try 
Los Pollos Cuban Bakery
 located at 1372 Third Avenue. We recommend the potato ball (mashed potato coated in a crispy crust stuffed with a yummy ground beef mixture), the Cuban Bowl with rotisserie chicken, plantains, onions, rice and beans, or the Cuban sandwich served with banana chips. And the desserts like the cheese pastry will not disappoint! They are open 
Monday
-
Saturday
10 a.m. to 8 p.m.
 and Sunday from 
9 a.m. to 5 p.m.
 Or how about some delicious sliders? 
San Diego Sliders Company
 has opened at 534 Broadway (old Center Cut store) and is receiving rave reviews!  Try the Philly Cheesesteak, Meatball, Chicken and Waffles or the Mac and Cheese sliders. They have vegetarian offers as well as super yummy French fries and onion rings. Stop by Monday-Thursday from 
11 a.m. to 9 p.m.
, Friday and 
Saturday
 from 
11 a.m. to 10 p.m.
 or Sunday from 10 a.m. to 8 p.m.

Hispanic Heritage Month Concert
Enjoy a free concert on 
Thursday, September 7
, to celebrate Hispanic Heritage month at the South Chula Vista Library, 389 Orange Avenue. La Rondalla de San Diego will perform traditional Mexican and Latin American music beginning at 
5 p.m.
 With a history spanning over 40 years, La Rondalla de San Diego is comprised of more than 60 people from all parts of San Diego County.
South Bay Pride
On 
Saturday, September 9
, from 
12 to 7 p.m.
, join us for the 
10th Annual South Bay Pride
 at Bayside Park, 999 Bayside Parkway. Enjoy live music, dancing, great food, beach activities, artisans, a children's garden and more at this family-friendly event.
Sing at Orange Park
Movie Nights in the Parks comes to Orange Park, 1475 Fourth Avenue, on 
Saturday, September 9
. Bring the family to watch 
Sing
 with free recreation activities beginning at 
5:30 p.m.
 and the movie starting at dusk. Don't forget the blankets, chairs and snacks!
Music in the Park
Mark your calendars to attend the final Music in the Park Sundays on 
Sunday, September 10
, at Community Park, 1060 Eastlake Parkway. Enjoy Liquid Blue featuring rock, dance and pop hits. Free recreation activities start at 
5 p.m.
 and the concert is scheduled from 
5 to 7 p.m.
Cooking for Salud
Loma Verde Community Center at 1420 Loma Lane is hosting a free cooking demonstration, 
Cooking for Salud
, on 
Tuesday, September 12
. Learn skills for everyday cooking and step by step instructions on how to cook a healthy meal. Offered from 
11:30 a.m.
 to 
12:30 p.m.
, participants must be age 18 and over.
REAL Library Card Parties
Chula Vista Elementary School students recently received their first REAL library card. Inscribed with the words "Read, Explore, Achieve @ your Library," the colorful REAL cards were sent from the Chula Vista Public Library to the homes of 8,000 kindergartners and first graders in their back-to-school packets. The three branches of the Chula Vista Library will each host a party for these children and their families to celebrate the occasion and to encourage parents to activate their child's card. Refreshments will be served at the free events, and the names of all activated cardholders will be entered into a drawing for a new child's bicycle.  Party dates are as follows: Otay Ranch Branch, 2015 Birch Road, #409, 
Tuesday, September 12
, at 
5 p.m.
; Civic Center Branch, 365 F Street, 
Wednesday, September 13
, at 
5 p.m.
; and South Chula Vista Branch, 389 Orange Avenue, 
Thursday, September 14
, at 
5 p.m.
Hispanic Heritage Day Celebration
Seniors and Senioritas are welcome to a celebration on 
Wednesday, September 13
, at the Norman Park Senior Center, 270 F Street. Mexican cuisine and entertainment will be featured at the fiesta 
Hispanic Heritage Day
. Fee is $5 for Chula Vista residents and $6 for non-residents.
Happy Birthday Southwestern College!
Help us celebrate 56 years of service to the community! More than 598,000 students have been served since
Southwestern College opened its doors 56 years ago. We're celebrating with cake, ice cream, sparkling cider, special prize drawings and student success stories on 
Thursday, September 14
, from 
12 to 1 p.m.
 The celebration will be held in the Student Amphitheater, 900 Otay Lakes Road. You can also give a birthday "Day of Giving" gift in-person or 
online
 by donating $5, $6 or $56 at. All donations benefit student scholarships and college programs.
Parkway Pajama Party
Kids ages 5-8 are invited to a 
pajama party
 - where they can wear their PJs - and have a fun evening while mom and dad enjoy some time to themselves! The event will be held on 
Friday, September 15
, from 
6 to 8 p.m.
 at Parkway Community Center, 373 Park Way. Fee is $9 for Chula Vista residents and $11 for non-residents and includes dinner, snacks, crafts, games and a lot of fun!
Bonitafest
Stop by Bonita Vista High School on 
Saturday, September 16
, from 
9 a.m. to 4 p.m.
 for the 45th annual Bonitafest and Performing Arts Festival. There will be food, art, vendors and more at this free event located at 751 Otay Lakes Road.
Fiestas Patrias
More than 20 musical and cultural dance performances will be showcased at this year's Fiestas Patrias Music Festival scheduled from 
11 a.m. to 6 p.m.
 on 
Sunday, September 17
. Located west of H Street, between Bay Blvd and Marina Parkway, this amazing and beautiful space provides the best view of Chula Vista's own marina and the city's shopping district. Exit to H Street from I-5 or take the MTS Blue Line Trolley stop to H Street. The celebration will be just a few steps away.
Library S.T.E.A.M. camps
During the local school fall break, our Chula Vista Library is offering some cool S.T.E.A.M. (Science, Technology, Engineering, Arts and Math) camps. Register by 
email 
for the following designed for children in grades 4 and up: Space Exploration, 
September 18-22
, or LEGO Engineering, 
September 25-29
. Both camps will be held at the Civic Center Branch, 365 F Street. The South Chula Vista Library, at 389 Orange Avenue, is offering one camp 
September 18-21
, from 
1 to 2 p.m.
 each day. Children will make a water filter and a potato powered light bulb. This camp is offered on a first come, first served basis.
Singing Seniors Concert
Come enjoy the sounds of the Grand Ole Opry performed by the Norman Park Senior Center's Singing Seniors during the "Country and Western Roundup" concert on 
Wednesday, September 20
. The free event begins at 
1:30 p.m.
 at the Center located at 270 F Street followed by light refreshments.
Hoppy Beer, Hoppy Life
On 
Saturday, September 23
, enjoy sips from 25 craft brewers matched with good eats from some of the region's best restaurants! Local bands will keep you grooving throughout the day, including Mimi Zulu and Jesse Nova. The event will be held at Memorial Park and runs from 
1 to 5 p.m.
Tickets
 start at $55.
Pete's Dragon at Harborside
Movie Nights in the Parks comes to Harborside Park on 
Saturday, September 23
, with recreation activities at 
5:30 p.m.
 and the movie, 
Pete's Dragon
, beginning at dusk. Located at 670 Oxford Street, blankets and chairs are welcomed for this free, fun family event.
Pints for Paws
Want to help support a great cause while sipping a tasty adult beverage? Stop by Bay Bridge Brewing at 688 Marsat Court, Unit #B, on 
Sunday, September 24
, from 
1 to 4 p.m.
 and help support the Chula Vista Animal Care Facility!  Receive a specially designed Pints for Paws glass with a $10 donation. Plus there will be a raffle for a VIP package to the Sublime with Rome and the Offspring concert. Bay Bridge will also have a beer tutorial at halftime of the football game. Kids and dogs are welcome!
Star Wars Rogue One
The final Movie Nights in the Parks for the summer will be held on 
Friday, September 29
, at Montevalle Park, 840 Duncan Ranch Road. Watch 
Star Wars Rogue One
 beginning at dusk with free recreation activities beginning at 
5:30 p.m.
Classic Car Show
Join the South Bay Cruisers on 
Saturday, September 30
, for the 25th Annual 
"On the Bay" Classic Car Show
.
 The event is from 
8 a.m. to 2 p.m.
 at Bayside Park, 999 Bayside Parkway. See you there - rain or shine! 
South Bay Community Pet Event
Pet owners and their pets are invited to a South Bay Community Pet event on 
Saturday, September 30
, at Orange Park, located at 1475 Fourth Avenue (behind the South Chula Vista Branch Library). Stop by between 
12 and 3 p.m.
 for free pet supplies, free and low cost spay/neuter appointments, discounted vaccines and microchips for dogs and cats, free pet behavior and training tips, and dog licensing (bring proof of rabies vaccination). Sponsored by the Chula Vista Animal Care Facility and PAWS, a division of the San Diego Human Society. For more information, call (619) 297-7297, or visit the 
ACF
 or 
PAWS
.
Looking Ahead:
PINGO for PAL
The second annual PINGO night benefitting the Chula Vista Police Activities League (PAL) is set for 
Saturday, October 21
, from 
4:30 to 8 p.m.
 Held at the Montevalle Recreation Center, 840 Duncan Ranch Road, players play bingo games for designer purses and other fabulous prizes! Early bird entry fee is $40 (by October 7) or $50 after that date. 
Purchase your tickets online
 at Square online Store (a $2 service fee is added). Fee includes two drink coupons, light refreshments, one bingo card per game, and tons of fun! PAL helps provide opportunities and events the youth of Chula Vista, especially less fortunate and "at risk" youth. 
Quarry-Crusher Benefits Chula Vista Fire 
Here's a real race challenge that you won't soon forget! 
Sign up now
 for the unique Quarry-Crusher Run to be held on 
Saturday, October 28
, at the Chula Vista Quarry located off Main Street. All proceeds benefit the Chula Vista Firefighters Foundation!
Victorian Country Christmas
The 
7th annual Chula Vista Elks Victorian Country Christmas
 will be held on 
November 10

, 11 and 12,
 from 
9 a.m. and 4 p.m.
 Held at 901 Elks Lane, the event features a craft show and queen's high tea as well as a blood drive on Saturday. Collection for Toys for Tots and Adopt a Sock for Veterans will be in effect as well as an abundance of lovely items to purchase.